Simple Joys for Cats and Cat Lovers
Chester & Pearl celebrates the joy that cats bring to our lives by creating cat toys that enrich their lives and goods for cat lovers that add a little touch of kitty cuteness to every day.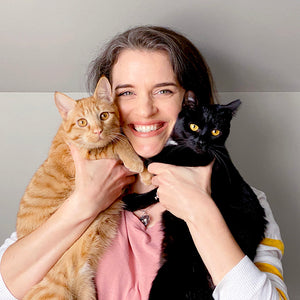 Hi, I'm Traci!
Five years ago, I left an unsatisfying career as a computer programmer to spread joy through the love of cats. Inspired by my rescue kitties, Chester and Pearl, I now spend my days sewing cat toys that provide an outlet for kitties' natural hunting instincts and creating cute cat art that bring joy to both you and your kitty.
Read More